What is 360 degree feedback?
In business organisational development, 360-degree feedback, also known as "multi-rater feedback," "multisource feedback," or "multisource assessment," is feedback that comes from all around an employee.
"360" refers to the 360 degrees in a circle, with an individual figuratively in the centre of the circle. Feedback is provided by team members, colleagues, and managers. It also includes a self-assessment and, in some cases, feedback from external sources such as customers and suppliers or other interested stakeholders.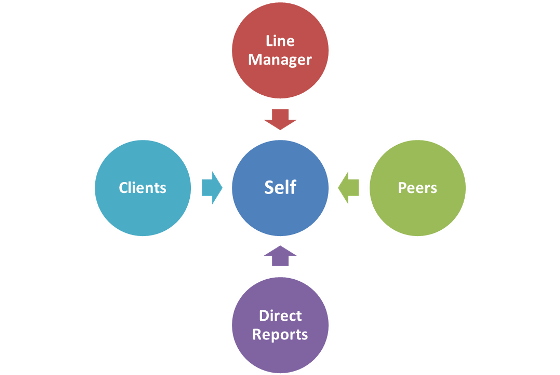 It may be contrasted with "upward feedback," where managers are given feedback by their direct reports, sometimes known as 180 degree feedback, or a "traditional performance appraisal," where the employees are most often reviewed only by their managers.
GFB has redefined 360 degree feedback, by developing unique reporting tools for individuals and organisations to gain insight into what has made them successful in the past and what they need to do to be more successful in the future.
360 degree feedback surveys are a well established tool for organisations to:
manage performance and development
manage change or culture
develop leaders
link individual performance to corporate performance
improve existing appraisal processes