Survey Upload
Request a callback
With a competency framework in place and the questionnaire designed GFB will upload the questionnaire to our secure survey platform.
GFB use sophisticated web-based technology to convert the final questions into a simple, intuitive online questionnaire.
Questionnaires and reports are designed from the outset in partnership with the client. GFB has wide experience in designing reports that help each individual understand and assimilate their feedback easily without losing the richness of information from such a powerful tool. GFB's standard report format can be viewed here and this can be used as provided or tailored to meet your specific requirements. All questionnaires and reports will include client branding.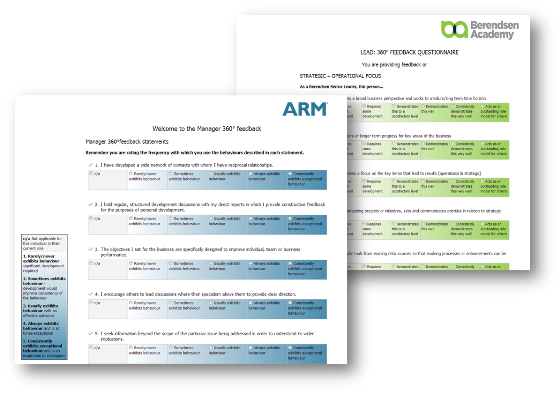 The online survey will be tested rigorously to ensure that it meets the highest standards of quality. Specifically, this means that the questionnaires will be 100% accurate and the technology will work exactly as intended, all the time.
Sound good? Talk to us about how we can develop a besoke 360 survey for your organisation.