Sales Professional 360 degree feedback
Request a callback
The Sales 360 feedback survey is based on the Schroder model of High Performance Management. For the sales 360 feedback survey the questions have been adapted to make them appropriate to individuals in a sales role and the reports have been designed to focus on how best to use the information to maximise performance in a sales environment/role.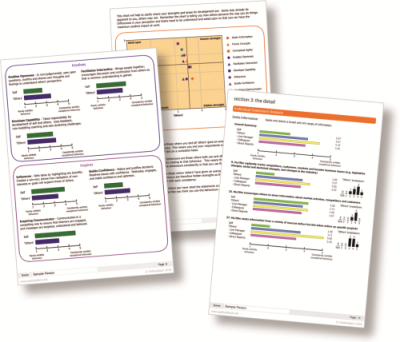 Administration
Our 360 degree feedback surveys can be delivered via our managed service where we take care of everything for you or we can prodive you with access to our online survey system to allow you to set up and manage surveys in house depending on your requirements and resourcing.Our services is completely scalable, catering for one off 360 feedback requirements for a single individual to running surveys for large groups in a company wide initiative. Details of our administration options can be found below.
Managed service – Let us take care of it for you

One of our project management team will be assigned to you survey and will take care of everything for you. Your project manager will:
Agree project dates and deadlines at the outset
Provide regular updates on the progress off your survey
Will manage all reminders to ensure completion rates are as high as possible
Monitor completion rates
Generate and distribute reports as agreed
Provide technical support to participants
Self service – You're in control

We will provide you with access to our survey platform and training on how to set up and run surveys in house. You will be able to:
Set up 360 degree feedback projects instantly
Monitor completion rates and issue reminders
Have 24 hour access to tour reliable and secure survey system 7 days a week
Generate reports instantly
Have access to our technical support and advice team
Reporting
Our 360 degree feedback reports have been designed by our experienced consultants in order to ensure the individuals receiving feedback can quickly understand their results. The reports encourage the individual to consider how they can make use of their strengths and recognise where their behaviour and actions may be having a negative impact.
We have a standard individual report available for our off the shelf 360 feedback surveys and a group report available for looking at a team overall:
To find out more about our reports please visits our reports pages.